Made with only our grapes.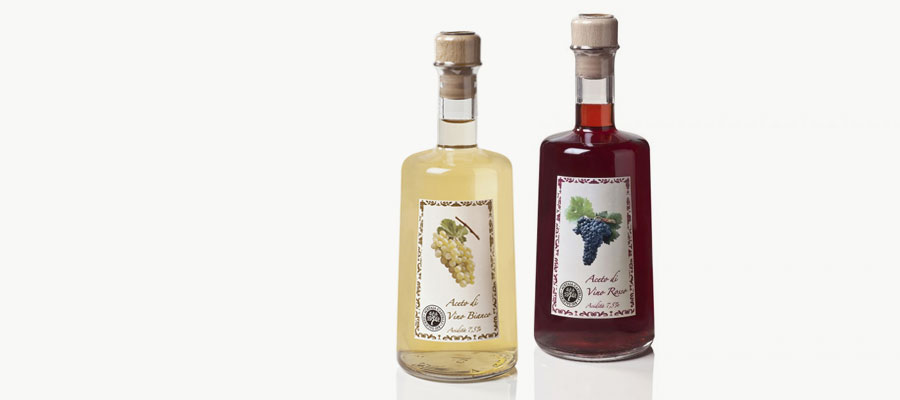 Red and White Castelli wine vinegar are condiments refined in oak barrels with the acidity almost of 7%. They are perfect with salads, fish and fresh dishes, typically tart and brisk.
Red and white vinegar are both ideal for restaurants and daily cooking, particularly with vinaigrette and marinating.